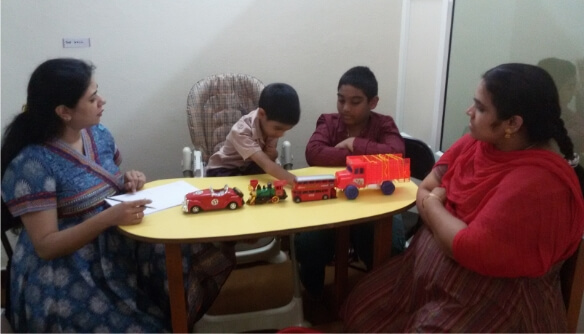 AURED Hyderabad- Satellite Centre
AURED Hyderabad, a satellite centre, was established in 2004. Ms. Kim Chadda, who is the Project Coordinator has a degree in Special Education for hearing impaired children. She has also attended several training workshops conducted by international and national experts. Kim's daughter Kriti, is a past student of AURED.
A large number of students from all over South India are now enrolled at AURED Hyderabad. Doctors, Audiologists and Cochlear Implant companies refer several of their patients to this facility. Kelly Balm looks after the administration
AURED Kenya – An Affiliate Centre
AURED Kenya, an affiliate centre, was established in 2008 by Salima Madani and Karim Pirbhai whose daughter Zain had a profound hearing loss and was enrolled with us. Their residence was in Nairobi, as was the case of several students who travelled from Nairobi to Mumbai for their children's therapy and mapping. Salima realised there was a need for a similar facility in Nairobi and so established AURED Kenya.
Natasha Nanji who accompanied Zain and her parents 3 time a year, trained at AURED, Mumbai for a period of several years, and is now is an accomplished therapist and is also the Project Coordinator of AURED Kenya.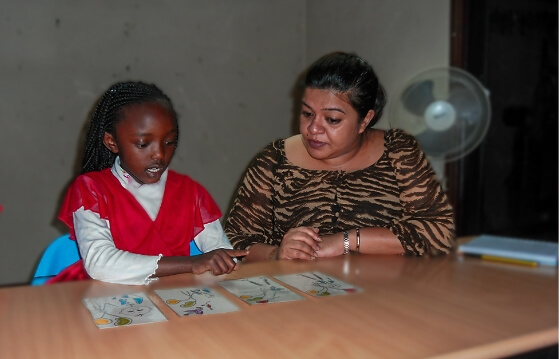 Over the last 33 years, AURED has grown from 6 students in the back room of an apartment to over 940 beneficiaries in India and 19 neighbouring countries