We are a centre of excellence for children with hearing loss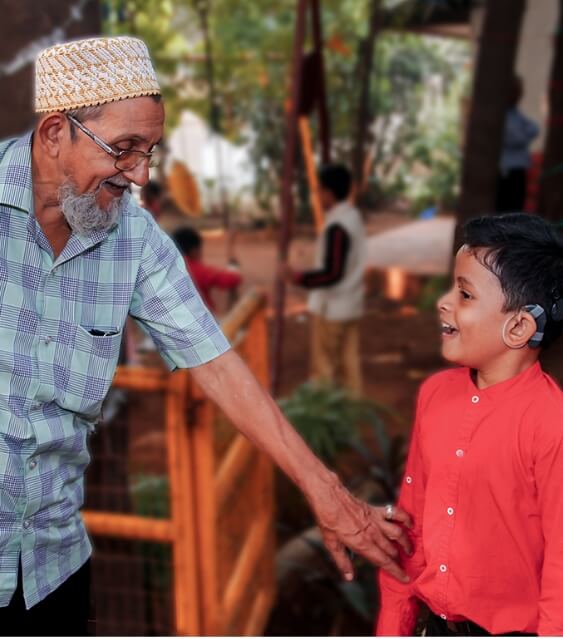 We believe it is the right of every child with hearing loss to communicate in spoken language.
Our mission is to Reduce Disability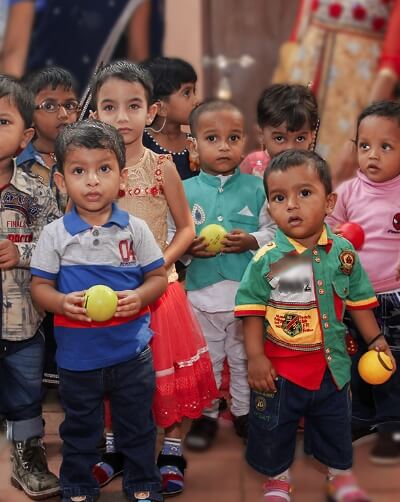 AURED was founded in 1986 by Aziza Tyabji Hydari and fellow teacher, Sheila Naharwar who had spent almost a decade teaching in schools for the deaf and realized that they needed to innovate and adopt new methods being used internationally.
Our goal was to habilitate children with hearing impairment and integrate them into the mainstream. Established with the purpose of providing equal opportunities for the underprivileged, to make new technology available to these families, The 'AURED Charitable Trust' was registered in 1991 to support AURED.
When AURED first started, it was a 'mission with a struggle'. Auditory Verbal Therapy was not well known and had not been put into practice in India. There were many who were skeptical. The only support we had was of the parents of 6 profoundly deaf children who were willing to 'experiment' with this exciting new concept of 'LISTEN AND SPEAK'.
The extent of their faith was well worth it. Today, these 30 year olds are able to communicate through spoken language, appreciate music, mix with hearing peers, are integrated members of society, and amazingly, are also bi-lingual.
AURED works out of three 'barracks' at Anand Niketan, King George the Vth Memorial Trust, Mumbai.
AURED has a satellite centre in Hyderabad – Coordinator Kim Chadda,(parent of a deaf child)
Affiliate centre in Kenya established by Salima Madhani (parent of a deaf child) – Coordinator Natasha Nanji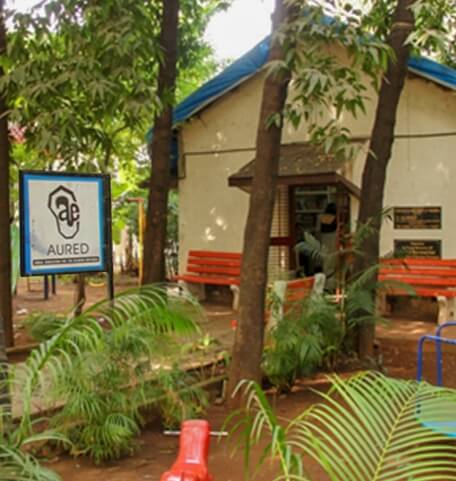 To start an Auditory Verbal Therapy Centre in the country
Auditory Verbal Therapy Centre in the country founded on our Mission and Vision. a) to enable deaf children to 'listen and speak. b) to give equal opportunities to children from underprivileged families
To conduct exclusive, tailor-made 5 day workshops for therapists and audiologists from around the country, to introduce them to the latest technology and methodology in the management of cochlear implants, to optimize outcome.
Hearing aid Bank to aid underprivileged children
To establish a Mobile Screening programme for-a) early detection b) for prevention of hearing loss - in slum, crèches for labourers Balwadis, in and around Mumbai
To start an 'Awareness to Noise Pollution' programme, This is conducted in schools, slum areas, Balwadis, housing societies, public places. It is to educate the public on how excessive noise affects hearing.
First Centre to develop tools for audiological and therapy management of cochlear implants
a) The Aziza Grid –which has a US patent and used internationally
b) Equipment developed for (VRA) Visual Reinforced Audiometry for observing frequency specific responses from children under the age of 2 years
To develop animated teaching aids that follow the Auditory Verbal Therapy guidelines and are now used internationally
AVT Teacher Training Programme was set up by Cochlear and Ali Yavar Jung with AURED as their key partner for theory and practical training of therapists
Indian professional to be invited by the Alexander Graham Bell Association USA, to make presentations at their Conferences in Orlando and Denver 2014 & 2016 was from AURED
Therapist to receive the CIGICON Oration (Cochlear Implant Group of India) was from AURED
To set up a CCTV system:
- To help with on-going evaluation and monitoring of the child and therapist's skills.
- To enable visitors, parents, therapists to view sessions without disturbing the child.
- To enable trainee therapists to observe and assess on-going sessions
To start tele-therapy for outstation students. (AURED has students from 93 cities and 19 countries)
To start tele-mapping for outstation students.(Audiological management to cochlear implants which is mandatory to maximize outcome) Tele-therapy and tele-mapping will save expenses for travel, accommodation and time.
Our endeavour is to ensure that the facilities provided maintain an International Standard. Annual training programmes are organised to upgrade staff skills, which are conducted by leading professionals from different countries. Our staff participate in online training, attend workshops, conferences, participate in National and International conferences
We ensure that every child and family that walks in, is provided an individualised intervention programme of a quality, comparable to any facility around the globe.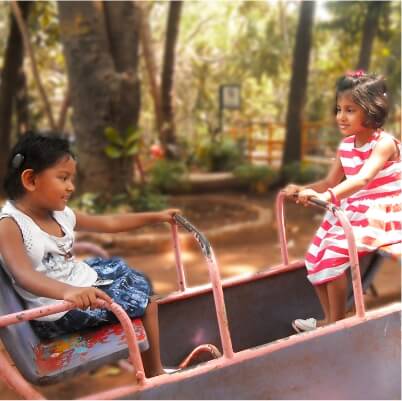 Empowering every deaf child with
the gift of spoken language