Auditory Verbal Therapy (AVT)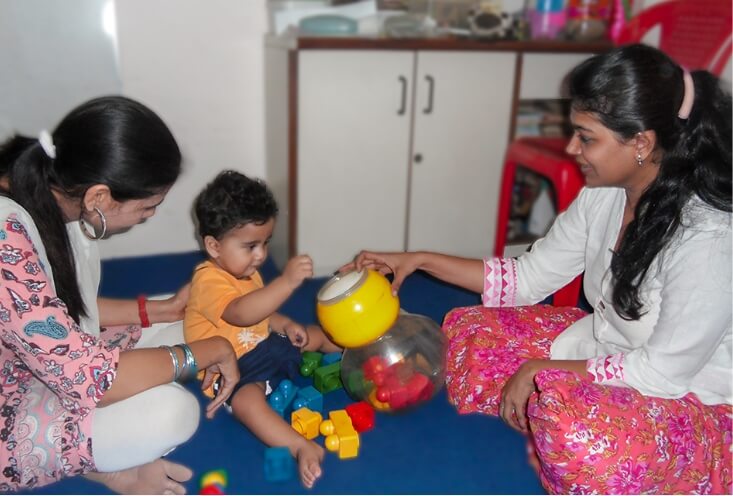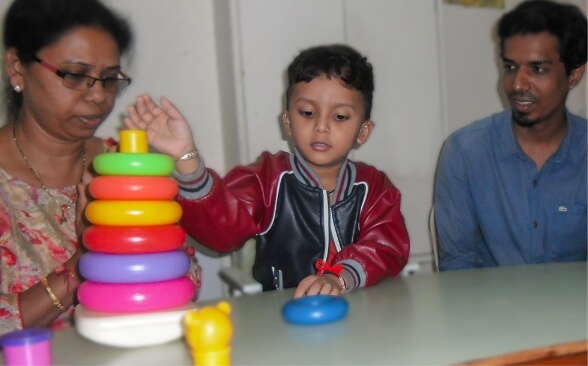 Auditory Verbal Therapy (AVT) is the method used at AURED which enables children to listen and speak, and integrates them into the mainstream. Children take part in one-on-one therapy sessions. Therapy is conducted in 4 major languages – English, Hindi, Marathi, and Gujarati. Parent are the primary caregivers, and are required to participate in every session to enable them to learn how to implement the Auditory Approach in their homes. No sign language is used.
80% of the children are taught free or pay fees on a sliding scale. Over the past 33 years, AURED has worked with hundreds of children, growing from 6 students in the back room of an apartment to over 940 currently enrolled beneficiaries in our centre at Mumbai's King George Vth Memorial. The strength of the student body is steadily increasing. Ours is a zero rejection centre. Approximately 40% of the children also have additional disabilities.
Today, in the midst of a global pandemic and subsquent lockdowns, children enrolled with AURED were missing out on therapy sessions and losing valuable learning time. Therapy requires continuity and a breach in the schedule would invariably lead to reversal of the progress these children would have made.
AURED has initiated a one-to-one online therapy programme (One-to-one therapy is mandatory in Auditory Verbal Approach). It is essential for each family to have at least a smart phone through which face-to-face therapy and training sessions / webinars can be conducted for parents and families. Close monitoring of therapy sessions is being carried out and the results are promising.
We have collected funds for 20 tablets and will continue until all children have access to online therapy.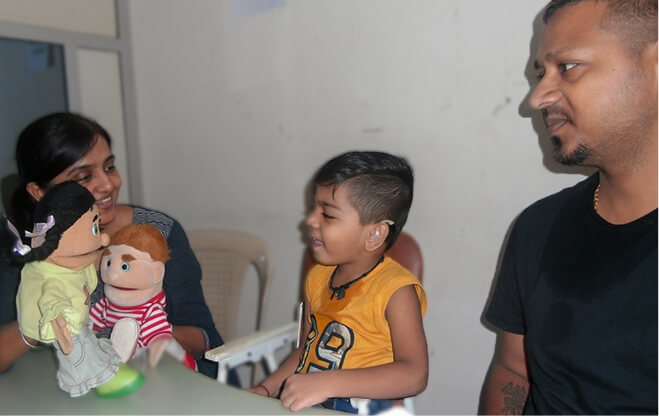 Help us enable new technology to
the underprivileged children
Benefits of online therapy
We aim to amplify our outreach globally, by opening many virtual doors