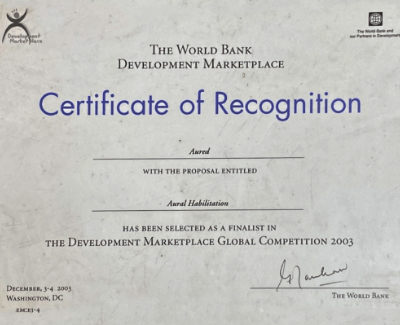 Selected as a finalist, from 3000 entries, and participated in the World Bank Development Marketplace Global Competition 2003 held in Washington DC, USA. This created awareness to Auditory Verbal Therapy which even the judges were unaware of. AURED was given a Certificate of Recognition.
AURED has been an International Affiliate of the Alexander Graham Bell Association for the Deaf and Hard of Hearing, USA. since 2005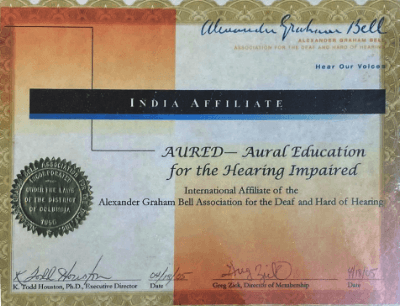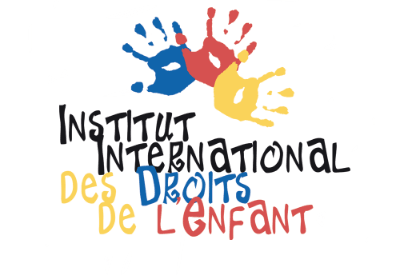 AURED was selected as NGO of the month in the year 2007 by the Institute Internationale des Droits de L'Enfant from Switzerland.
Rotary Award for Vocational Excellence to our Trustee Kumud Misra, in 2003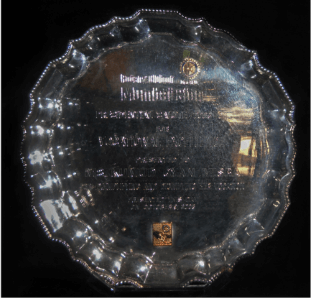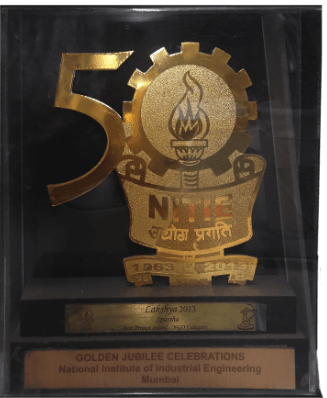 AURED won the 'Best Project Award- NGO Category 2013' organized by NITIE for their CSR programme – Lakshya Sparsha contest
Deputy Premier of Australia's leading State of New South Wales, Andrew Stoner, visited AURED on April 18th 2013. He announced a grant of $110,000 for AURED to support 10 children for their Cochlear Implant.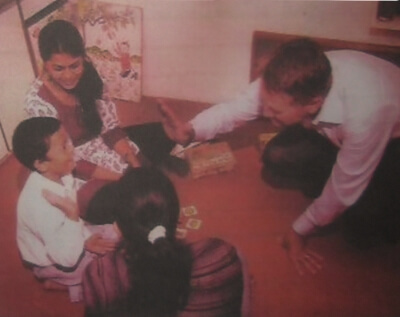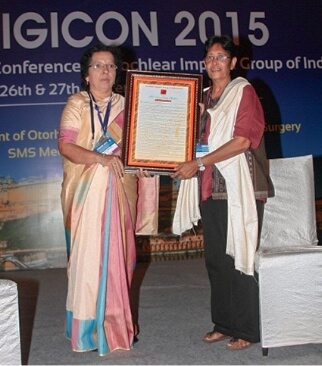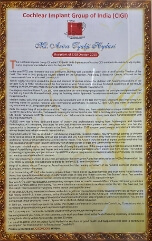 In 2015 Aziza was awarded the CIGI Oration (Cochlear Implant Group of India). Aziza is the only therapist in India to have received this.
In October 2017, AURED was selected by the Azim Premji Foundation & Civil Society 'Hall of Fame' 2017 award, for its contribution to underprivileged children with hearing loss. The the award was given to Ms Aziza Tyabji Hydari the co-founder of AURED, who in partnership with Ms. Sheila Naharwar started the first Auditory Verbal Therapy centre in India in 1986.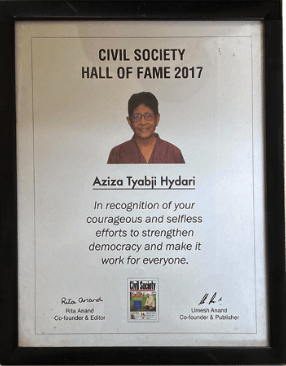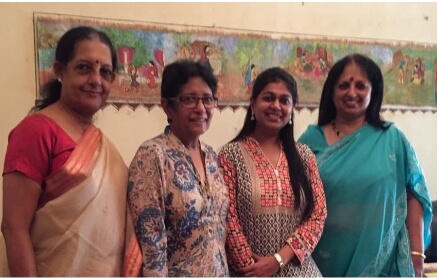 In March 2018, one of the therapist, Sweta Jhaveri was felicitated with Melanie Perira Prize for ' An Outstanding Teacher' by Shikshaa, Centre for Integral Education.
To start an Auditory Verbal Therapy Centre in the country
Auditory Verbal Therapy Centre in the country founded on our Mission and Vision. a) to enable deaf children to 'listen and speak. b) to give equal opportunities to children from underprivileged families
To conduct exclusive, tailor-made 5 day workshops for therapists and audiologists from around the country, to introduce them to the latest technology and methodology in the management of cochlear implants, to optimize outcome.
Hearing aid Bank to aid underprivileged children
To establish a Mobile Screening programme for-a) early detection b) for prevention of hearing loss - in slum, crèches for labourers Balwadis, in and around Mumbai
To start an 'Awareness to Noise Pollution' programme, This is conducted in schools, slum areas, Balwadis, housing societies, public places. It is to educate the public on how excessive noise affects hearing.
First Centre to develop tools for audiological and therapy management of cochlear implants
a) The Aziza Grid –which has a US patent and used internationally
b) Equipment developed for (VRA) Visual Reinforced Audiometry for observing frequency specific responses from children under the age of 2 years
To develop animated teaching aids that follow the Auditory Verbal Therapy guidelines and are now used internationally
AVT Teacher Training Programme was set up by Cochlear and Ali Yavar Jung with AURED as their key partner for theory and practical training of therapists
Indian professional to be invited by the Alexander Graham Bell Association USA, to make presentations at their Conferences in Orlando and Denver 2014 & 2016 was from AURED
Therapist to receive the CIGICON Oration (Cochlear Implant Group of India) was from AURED
To set up a CCTV system:
- To help with on-going evaluation and monitoring of the child and therapist's skills.
- To enable visitors, parents, therapists to view sessions without disturbing the child.
- To enable trainee therapists to observe and assess on-going sessions
To start tele-therapy for outstation students. (AURED has students from 93 cities and 19 countries)
To start tele-mapping for outstation students.(Audiological management to cochlear implants which is mandatory to maximize outcome) Tele-therapy and tele-mapping will save expenses for travel, accommodation and time.
Aziza Tyabji Hydari, over a period of 6 years 2000-2005, researched and developed the 'Aziza Grid'. It is a tool to aid Audiological Management and Habilitation of children who have received Cochlear Implants. The grid has been recognized internationally and has a US copyright. The GRID was developed because there was a dearth of tool to explain complex terms of mapping parameters. It was developed primarily to give a visual picture of the map and to enhance communication amongst audiologist/therapist/teacher and parent.
It serves several purposes:
a) Tracking children's speech perception progress post switch-on
b) Guidelines in setting appropriate auditory goals
c) Trouble-shooting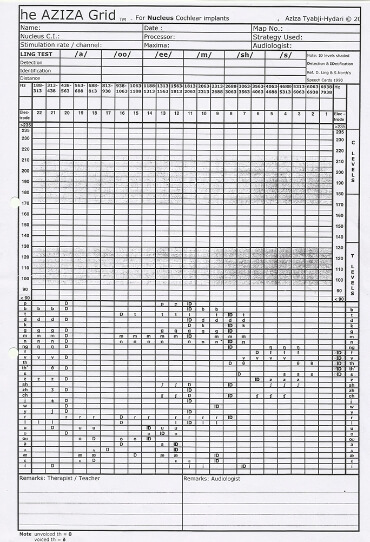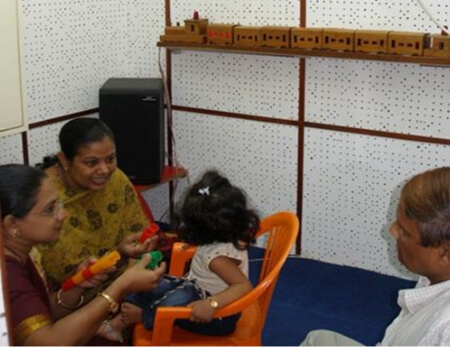 Visual Reinforced Audiometry
A unique Visual Response Audiometry (VRA) device has been developed to recognise frequency specific responses by infants even as young as 5 months old.
We are one of the pioneers in forming a partnership with Ali Yavar Jung National Institute for the Hearing Handicapped and Cochlear Ltd. to initiate a training programme in Auditory Verbal Therapy – an 8 mth Certificate Course recognized by the Rehabilitation Council of India. These courses were conducted from 2008 – 2016 and after a break, restarted in 2019. Today these therapists are in demand across the country.
Several therapists and audiologists from AURED have made presentations at National and International Conferences for which there is a strict selection procedure.
The entire staff of AURED participates regularly in 2 day to 3 week long workshops to upgrade their knowledge and skills. These workshops are conducted by world renowned consultants from various countries.
A series of DVDs on Cochlear Implant management have been developed by Jill Bader, Alison Beiver and Aziza Tyabji Hydari. They are being used by professionals and in universities in the U.S.A.
Fatema Jagmag has done a research on ' Effects of Changing Parameters / Advanced Mapping on poorly performing Cochlear Implant Users'. She presented it at the CIGICON held at Jaipur.
In 2018, 6 Therapists from AURED completed an international on-line course, Introduction to Education and Rehabilitation of Children with Hearing Loss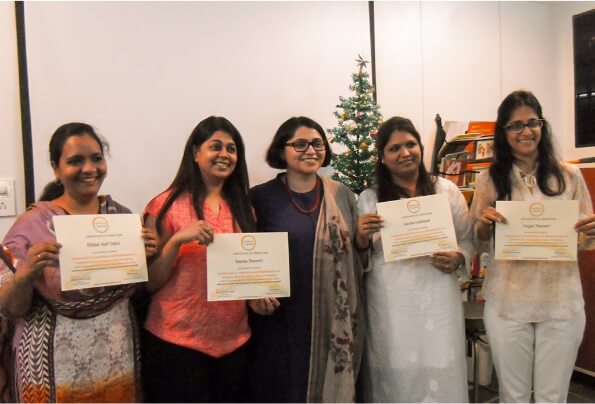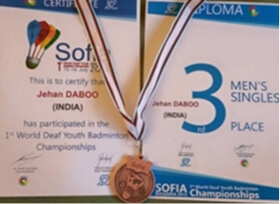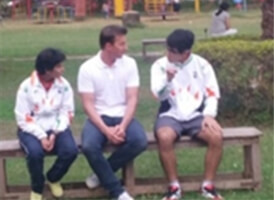 Some of the AURED students were selected to meet Australian cricketer Bret Lee, who is Cochlear's first Global Hearing ambassador. He spearheaded the "Sounds of Cricket" campaign to raise awareness about the medical, social and economic impact hearing loss can have on individuals and families. He was amazed at their ability to converse and socialize and even played cricket with some of our cricket enthusiasts and badminton with Jehan Daboo, who is a past student, and is an international player in the deaf category.